Cultivating Successful Customer Relationships
More than 35,000 feet above the Earth's surface, Pratt & Whitney's PW1200G and PW1700G geared turbofan engines—used mainly for regional jets—are relied on to safely fly passengers from one airport to the next. But before these planes took off, we created a process to produce several assembly components for the structural guide vanes used in the engines, including both the carbon fiber airfoil and titanium ID and OD fittings.
By connecting the core of the engine to its fan case, these guide vanes support the structural integrity of the engine itself. When Pratt & Whitney was developing its PW1200G and PW1700G engines, it designed structural guide vane assemblies comprised of carbon-fiber-reinforced polymers (CFRPs) co-molded with various other metallic materials, which were then assembled with titanium ID and OD fittings.
We developed the process to 5-axis machine these CFRP structural guide vanes. This included significant surfacing of large portions requiring tight tolerances for proper assembly. Today, our continued successful relationship with GKN Aerospace and Pratt & Whitney has positioned us as the exclusive machining supplier for these structural guide vanes, as well as the go-to shop for all long-term production requirements for these engines.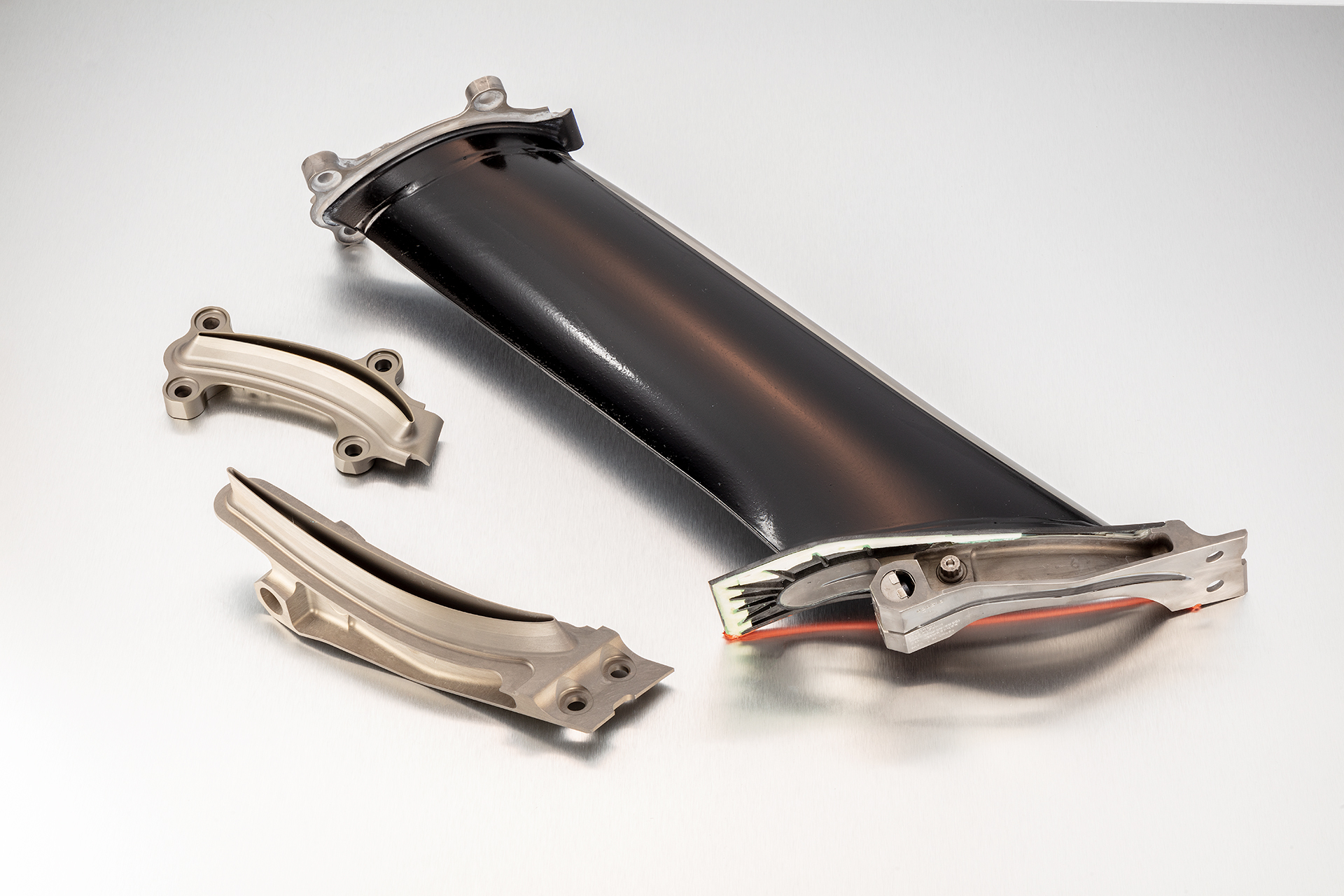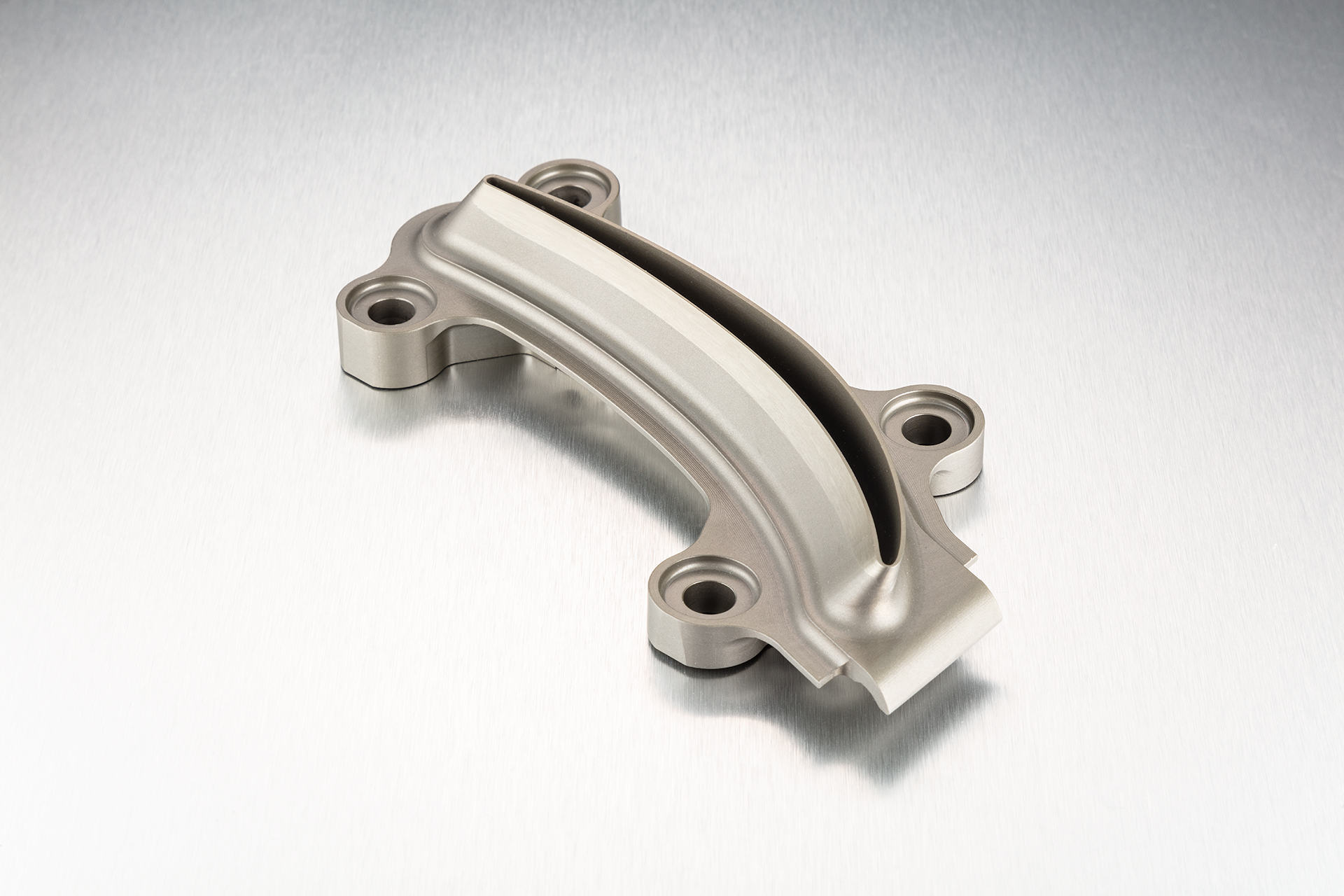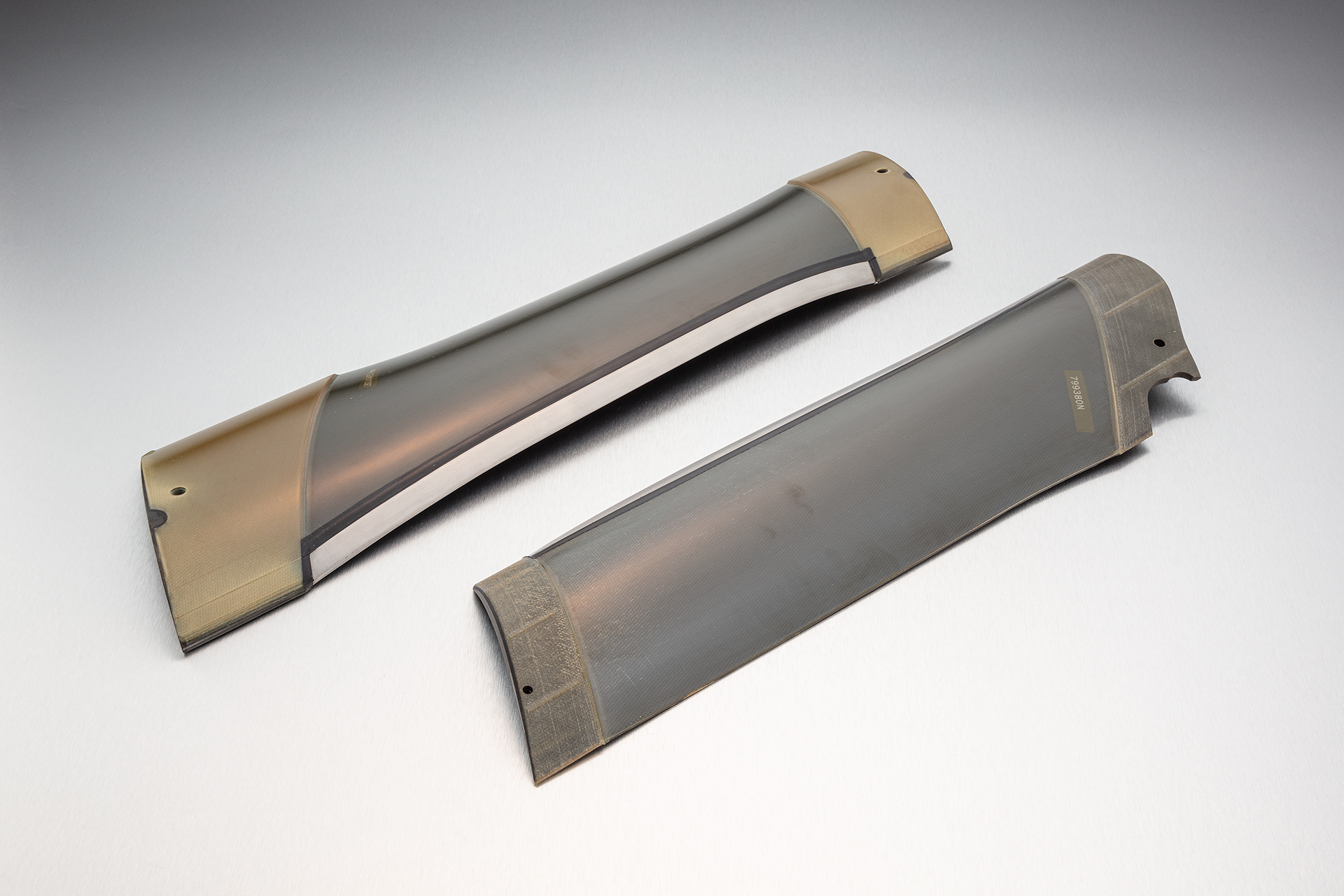 Building Trust, Expanding Horizons
After we proved ourselves as trusted suppliers to GKN and Pratt & Whitney, we were brought in to supplement non-performing suppliers of development parts for the titanium ID and OD fittings.
Over the course of several years, we stayed committed to investing in risk mitigation planning, NPI and other CI processes. We rigorously measured our product quality, on-time performance and customer satisfaction, and were given an increasing share of development and production needs. Eventually, we were awarded 100% of all long-term production requirements for the titanium fittings used in the structural guide vane assemblies.
In addition to our risk mitigation, NPI and CI processes, we used the following expertise to successfully develop and produce these titanium fittings:
Quick supply of many versions of development and test bed parts
Titanium forging design
Simultaneous 5-axis machining of CFRP/fiberglass/stainless/titanium co-molded parts
Simultaneous 5-axis machining of airfoil/flow path titanium parts
Wire EDM of titanium
Supplier development for forging, coating, NDT and other special processes